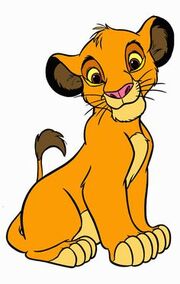 Simba is the son of Mufasa and Sarabi and the adopted son of Christine and Raoul. In the Phantom of the Opera, he appears as a cub. He gets adopted by Christine and Raoul right after his father, Mufasa died. He explores the Paris opera and knows about the Phantom living there and works to protect Christine form the Phantom.
In Love Never Dies, he appears as an adult. He travels to New York and Protects Christine from the Phantom as a king. He also protects Gustave, Christine's son.
Trivia
Simba was born was born on the same day Christine was born.